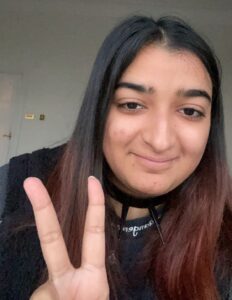 Natasha
Banga
Science & Economics Correspondent
London, United Kingdom
Natasha
Banga
Science & Economics Correspondent
London, United Kingdom
Born in 2004 in London, Natasha Banga is a college student in London, United Kingdom. She studies physics, economics, maths and further maths. She plans to study pure mathematics at a university in the United Kingdom or the United States. At Harbingers' Magazine, she writes mostly about economics and science.
Natasha enjoys debating – she attended weekly debates at school among seniors and took part in the Model United Nations competition. In her free time, Natasha trains in boxing and plays the saxophone. She listens to a lot of rock music and is a devoted fan of Nirvana – in 2021, she was in the top 0.05% of this group's listeners on Spotify.
For five years, Natasha lived in Chandigarh, India. She has fluent command in three languages – English, Hindi and Punjabi – and is currently learning Spanish.