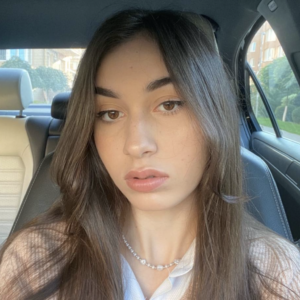 Maria
Rybak
Staff Writer
Kyiv, Ukraine | Valencia, Spain
Maria
Rybak
Staff Writer
Kyiv, Ukraine | Valencia, Spain
Born in 2004 in Kyiv, Ukraine, Maria attends Optima online school and plans to study Politics of Global Challenges at university.
In Harbingers Magazine she writes about the influence of culture on both society and global issues – particularly relating to the war in Ukraine.
Maria speaks English, Ukrainian, and Russian.