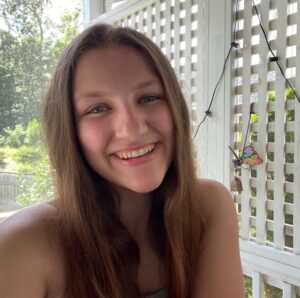 Daria
Badger
Culture Section Editor
North Carolina, United States
Co-founder of Harbingers' Magazine
Daria
Badger
Culture Section Editor
North Carolina, United States
Co-founder of Harbingers' Magazine
Born in 2004, Daria Badger is a student from the United States, currently attending high school in North Carolina. She is studying Polish and Mandarin Chinese, and plans to study linguistics in the future.
Daria is interested in film and literature, in particular science fiction and high fantasy. Music is another great interest as she has played the flute for seven years and is a member of the band at school. Other major leisure pursuits are both classic and video games, especially chess and Minecraft.
At Harbingers' Magazine, Daria is a writer and edits the Culture section.