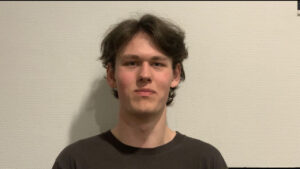 Anatolii
Mishustin
Contributor
Kyiv, Ukraine | Amsterdam, Netherlands
Anatolii
Mishustin
Contributor
Kyiv, Ukraine | Amsterdam, Netherlands
Hailing from Ukraine, Anatolii was born in 2006 and now resides in Amsterdam while getting his diploma. Moving to the Netherlands was a decision first and foremost motivated by the ongoing war in Ukraine.
Anatolii keeps his hand on the pulse of modern media and underground culture, that's what grows his interests and ambitions each day. Anatolii joined Harbingers' Magazine to challenge himself in this area to explore cultural journalism.
In his free time, he enjoys basketball, watching films, and playing video games.
Anatolii speaks Ukrainian, Russian, English, and is learning Dutch.