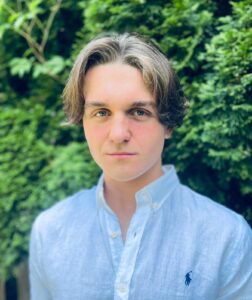 Stanisław
Sankowski
Contributor
Warsaw, Poland
Stanisław
Sankowski
Contributor
Warsaw, Poland
Born in 2006 in Poland, Stanisław currently studies in Warsaw. He is interested in politics, history, financial markets and sports. He plans to study International Relations.
In his free time, Stanisław enjoys playing football and practising boxing.
Stanisław fluently speaks Polish and English. He can also speak French to an intermediate level.