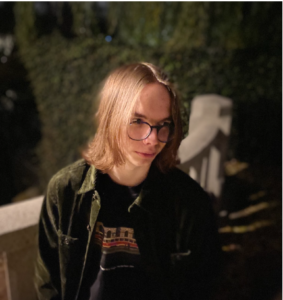 Mykyta
Yaremenko
Contributor
Kyiv, Ukraine | Wrocław, Poland
Mykyta
Yaremenko
Contributor
Kyiv, Ukraine | Wrocław, Poland
Born in 2006 in Kyiv, Mykyta now lives in Wrocław, experiencing his high school years in one of the city's international schools. Like many other Ukrainians, he left his hometown of Kyiv at the beginning of 2022 when Russia attacked Ukraine and moved to Poland, marking the start of his new journey.
In the future, he hopes to participate in the fields of politics and international relations. Currently, Mykyta engages in reading various articles about the history of politics and plans to resume his debate career.
He speaks Ukrainian, Russian, and English while actively learning Polish.