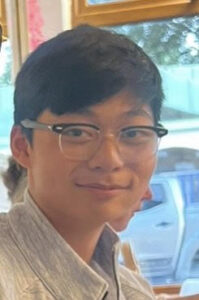 Jefferson
He
UK correspondent
London, England
Jefferson
He
UK correspondent
London, England
Born in 2007 in Hong Kong, Jefferson studies in Reading, England and plans to study in the UK for university. He is interested in philosophy, journalism, sports, religious studies, and ethics.
For Harbingers' Magazine, he writes about UK politics. He also co-ordinates a journalism teaching scheme in Nepal.
In his free time, Jefferson – who describes himself as "young, small and smart" – watches movies, enjoys gardening and plays sports.
Jefferson speaks English, Mandarin and Cantonese.