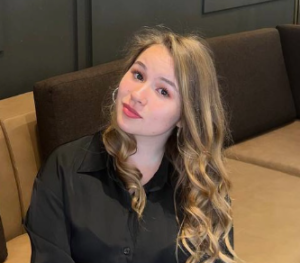 Anastasiia
Tkachuk
Contributor
Poltava, Ukraine | California, United States
Anastasiia
Tkachuk
Contributor
Poltava, Ukraine | California, United States
Born in 2007, Anastasiia is originally from Ukraine, and came to California as part of exchange program FLEX in 2022.
Anastasiia is interested in learning and writing about different styles of art, literature, fashion, dance, psychology, and business.
Anastasiia enjoys volunteering and supporting her country. In spring 2023, she collected supportive letters, paintings and cards made by American children in her community and sent them to Ukrainian soldiers.
She speaks Ukrainian, English, Russian, and a little bit of Spanish.