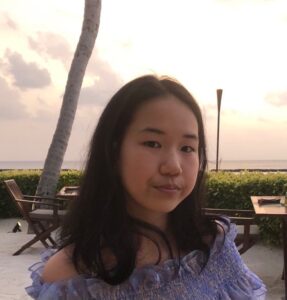 Sandy
Chen
Illustrator at Harbingers' Magazine
Sandy
Chen
Illustrator at Harbingers' Magazine
Born in 2006 in Hang Zhou, China, Sandy Chen moved to Hong Kong when she was 10 years old – only to move again, three years later, to the United Kingdom where she is currently studying.
Sandy is interested in arts, plays and composes for the piano – one of her pieces has recently won the composing prize from her school. At Harbingers' Magazine, Sandy is an illustrator.
She also plays squash and proudly captains her school's squash team.